My favorite artwork!
Our logo, "Easy Reader"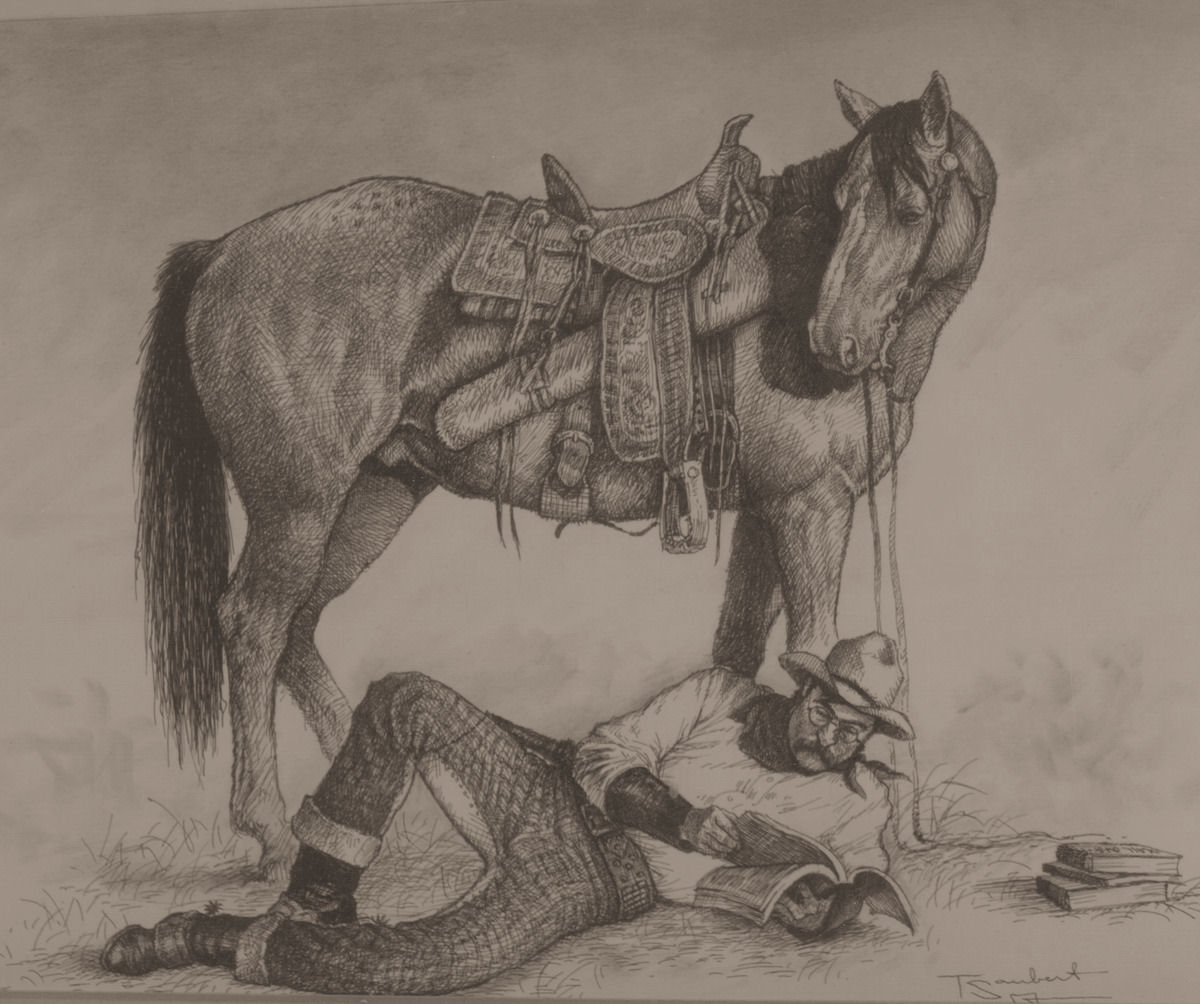 Original art by Tom Saubert

A native Montanan, Thomas Saubert graduated from the Cleveland Institute of Art with a BFA in painting and illustration. With over 25 years as a professional artist, his work appears in many private and corporate collections in the U.S., Germany, Japan, Great Britain and Ireland, including the national accounting firm of Tousch-Ross, Iowa Beef, Raymond James Financial, First Interstate Bank, Former President and Mrs. George Bush, Robert Ludlam, Kevin Costner and Steven Seagal.
Tom participates in many shows across the country and has received many awards for merit over the years. He was elected into the prestigious Northwest Rendezvous Group of Artists in 2000. Working in the genre of realism, he remains a committed western regionalist, well-known for painting both the historic and contemporary west, particularly the people and culture of the Plains Indians. His home and studio are in Montana's Flathead Valley.